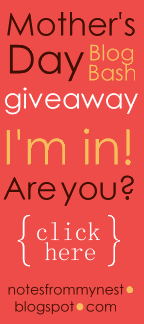 ~ Toys never stay in their toy box
~ Laundry is never caught up
~ Formula stains...no two ways about it!
~ It IS different when it comes from your own
~ Peace and quiet no longer exist
~ I no longer get to eat my own dinner. Meal time consist of "Bite mommy, bite please!"
~ Sleeping in? What time is that...8:30 am?
~You no longer run on your schedule, the baby sets the schedule
~ You can't sweat the small stuff...things will NEVER go as planned!

And most importantly
~Your child's kisses and hugs are the most wonderful thing in the world!