Today's Monday Movie Meme is all about
Concessions
. I personally think part of the alure of going to a movie theater is the concession stand. Who can go into a movie without a big bucket of popcorn full of melted butter?! Not me, that's for sure.
Some of my other favorite snacks are: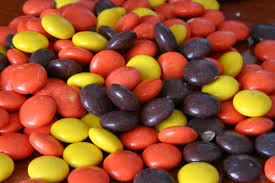 What are some of your favorite snacks while watching a movie?